Toltec Measurement System
Quality comes from good production and off-line quality control is the last stage of the process; therefore the key to good quality is self-inspection in the production line. TOLTEC on-machine optical measurement system can e installed on machines to allow the user to operate on-line inspection anytime when needed, workpieces need not be removed for measuring and thus minimize defects.
Toltec Measuring Software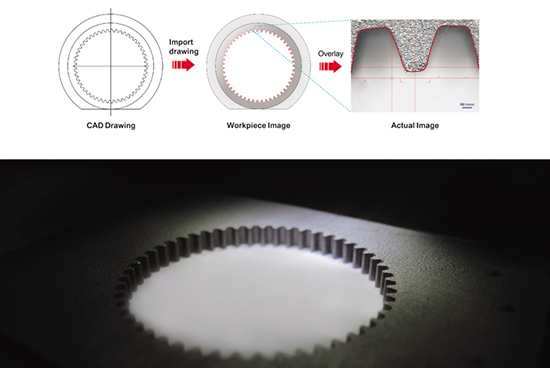 Toltec Measuring Software allows you to inspect a workpiece and check the measuring data against the requirements in real-time. Toltec Measuring Software also comes with CAD compare feature. With the CAD drawing overlay onto the workpiece, you can instantly detect any mistakes and correct them immediately.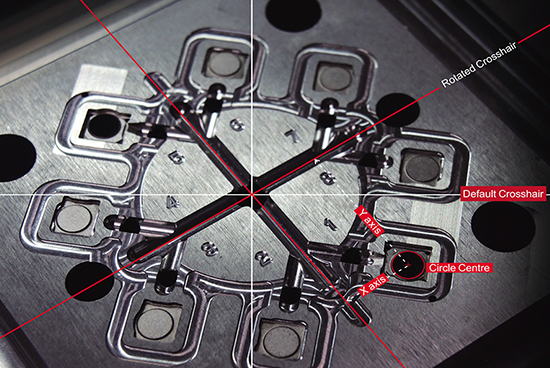 Toltec Measuring Software also enables you to measure workpiece of any sizes. Irregularly shaped workpieces could also be measured accurately by rotating the crosshair – a feature only made possible with the software. 2D drawing of the workpiece could also be generated with the aid of the software.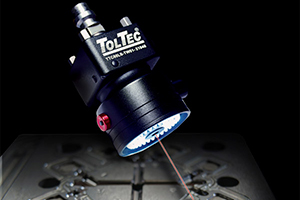 Toltec camera is available in 4 major fixtures, EROWA, 3R, Hirschmann, and Universal. All model comes with Perimeter light show a clearer picture. Coaxial light is available for most models to identify where the camera is pointed at. Magnification of the Toltec cameras is available from 35x to 295x.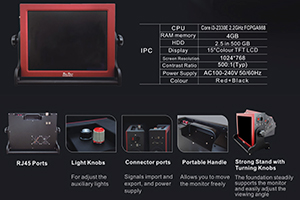 Toltec IPC is an all-in-one industrial computer designed exclusively for the Toltec Measurement system.  Toltec IPC combines the portable convenience from the Toltec Monitor and the stability of an industrial computer.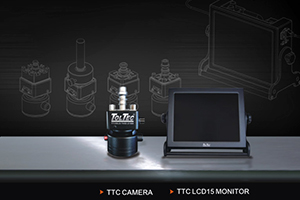 Toltec Camera + Toltec LCD15 Monitor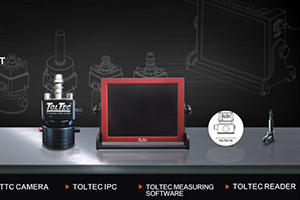 Toltec Camera + Toltec IPC + Toltec Measuring Software + Toltec Reader