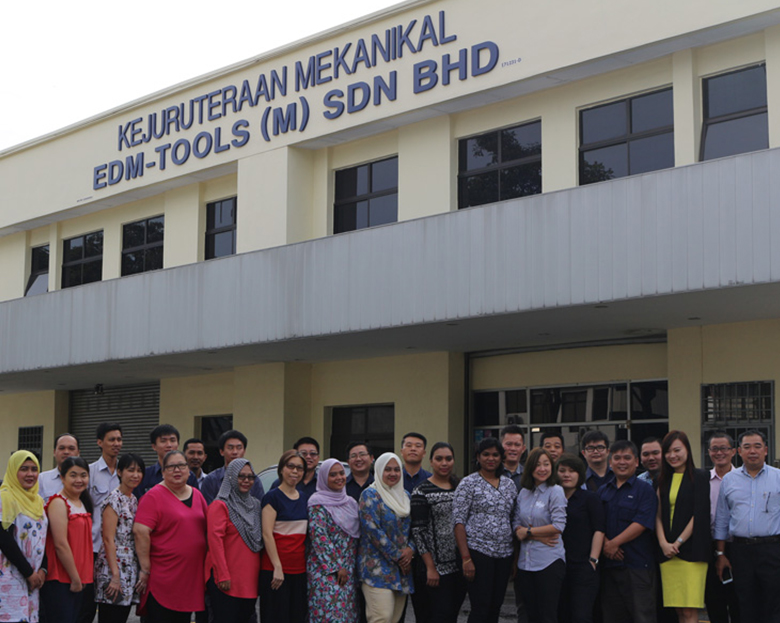 EDM-Tools (M) Sdn. Bhd. is the only EDM brass wire manufacturer in Malaysia. We have been manufacturing EDM cut wires for more than 15 years and served the precision mould, tool and die industry for 30 years. We are the exclusive Malaysian distributor for big brand precision manufacturing tools such as Erowa and Elbo Controlli. We built the market for Erowa and Elbo Controlli in Malaysia from scratch and grow alongside the brands ever since. In order to provide more complete coverage to our valued customers, we are also the elclusive distributor of Thome, Toltec, and Easi Systems.

Machine Solutions
As the regional distributor of several big brands, you will find the best selection of machines that suits your need most.

Spare Parts & Servicing
As a responsible purveyor of big brand machines, we pride ourselves as handy fixer too. Our experienced engineers will solve your problem in no time.

Brass Wires & Consumables
We carry a wide range of consumables for all your daily machining needs. We are especially proud of the brass wire we produced I our plant.
Looking for EDM brass wire manufacturer for your products?